---
Dear Players/Parents/Public/Officials,
I distinctly understand that my pre-eminent stature and passion for the game has conferred me with the honor of being the president of TNBA.
I thank everyone who has reposed faith in my abilities and I am obliged to return the favour by serving TamilNadu Badminton to my full capacity. I have spent enough effort to comprehend the rich tradition and the pathway of TNBA through its good and bad times. Be that as it may, I am not so glad for the fact that we haven't had enough representations at National Level either at play or at administration.
Having seen the talent aplenty in our state, I can't help thinking there is not enough motivation and guidance to groom players. I have therefore instructed the committee and the officials to be as fleet footed as the players and work overtime. I am delighted, in no time, they have started to deliver.
On a happy note, TNBA has hosted two National Ranking Tournaments, the prestigious South Zone Inter State Championships, implemented Tournament Software for a fair, transparent and structured manner to conduct tournaments, established a new Ranking System to favor points to a larger pool of players, conducted state camps before all championships and Inter – State competitions; all in just the last few months of 2014 and I hope it served as an antidote to the previous delays. The prospects of 2015 is seemingly very bright and I promise to serve you in any which way possible.
---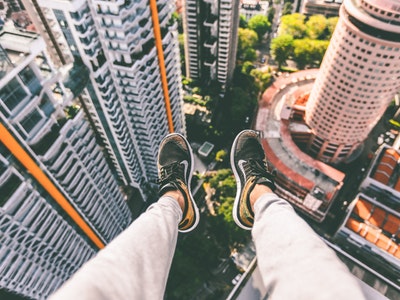 ---
TNBA is the central governing body of badminton in Tamil Nadu formed as back as late 1960's. In concert with the all the affiliated districts, the TNBA has been striving to Produce Players of national and international standards through hosting tournaments, camps and other training programs. Latterly, TNBA has had a sea change under the leadership of the Hon. President Dr.Anbumani Ramadoss and already TNBA can boast of having implemented the most fair and transparent system for conduct of tournaments,selection and a comprehensive ranking system like the one in BAI.TNBA is duly recognized by BAI and is a active member of BAI.
---
TNBA Calendar
| | | |
| --- | --- | --- |
| 24 Apr - 28 Apr 2019 | Under 17 Ranking | Tirupur |
| 1 May - 5 May 2019 | Under 15 Ranking | Tanjavur |
| 9 May - 12 May 2019 | Under 10 Ranking | Cuddalore |
| 7 Aug - 11 Aug 2019 | Junior Championship | Chenai |
| 4 Sep - 8 Sep 2019 | Senior Championship | Karur |
| 09 Oct - 13 Oct 2019 | TN U17 Championship 2019 | Chennai, Tamilnadu |
| 16 Oct - 20 Oct 2019 | TN U13 Championship 2019 | Thiruvanchery, Chennai, Tamilnadu |
| 27 Nov - 01 Dec 2019 | TN U15 Championship 2019 | Chennai, Tamilnadu |
BAI Calendar
| | | |
| --- | --- | --- |
| 01 Jul - 07 Jul 2019 | All India Masters Ranking Tournament at Ooty | Ooty, Tamilnadu |
| 01 Jul - 07 Jul 2019 | Yonex-Sunrise All India Masters Ranking 2019 | Ooty, Tamilnadu |
| 28 May - 02 Jun 2019 | Yonex-Sunrise All India Junior Ranking Badminton Tournament 2019 at Trivandrum, Kerala | Trivandrum, Kerala |
| 21 May - 26 May 2019 | Yonex-Sunrise All India Junior Ranking at Chennai | Chennai |
| 23 Apr - 28 Apr 2019 | Yonex-Surnise All India Senior Ranking | Banglore |